Here is the Heaven's information about some publications.
The object between the Moon and the Sun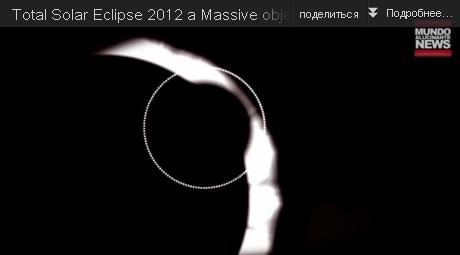 «During the last total solar eclipse in 2012 a massive object appeared between the Moon and the Sun. By sight the object is bigger than the size of Earth. As seen from the Earth, a solar eclipse occurs when the Moon passes between the Sun and Earth, and the Moon fully or partially blocks the Sun. On November 13-14, 2012 a total eclipse of the Sun was visible from within a narrow corridor that traversed Earth's southern Hemisphere. Over the course of 3.1 hours, the Moon's umbra travelled along a path approximately 14500 kilometres long covering 0.46% of Earth's surface area. The video author asks a question: What is it? Is it the planet Nibiru sighting?