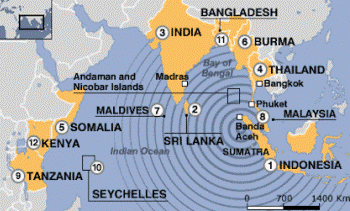 Since the December 26, 2004 Indian Ocean earthquake and tsunami there have been occurred such events in Antarctica, whereof people should know.
People suppose that the research stations available in Antarctica can help somehow. In practice they won't be able to help. They themselves stand in need of help. They need to be taken out from there. And the sooner it gets done the better it will be. If people knew what is set to happen in Antarctica they would know what to do.
What does occur in Antarctica after the tsunami?
First, Supreme Powers call the December 26, 2004 earthquakes "repair of the Earth's throne". The throne of the Earth is the foundation of the Earth. Its repair is a needed reorganization in the interiors of the Earth.